Creative Playthings builds sturdy playsets you have to see to believe! In many ways, our swing sets are as close to Commercial Grade as you can get. Keep reading to find out how!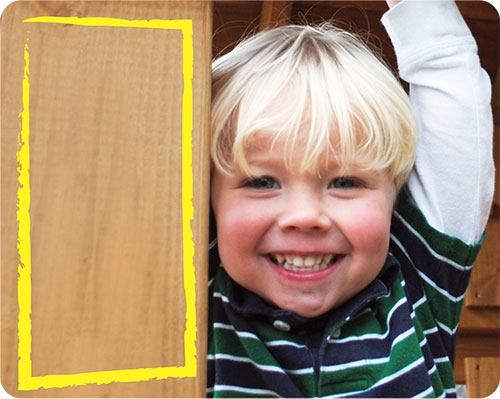 The Wood We Use
Quality begins with the material! Southern Yellow Pine is our wood of choice. Strong and dense, SYP is a much heavier wood than those used by many of our competitors and it is that weight which adds stability!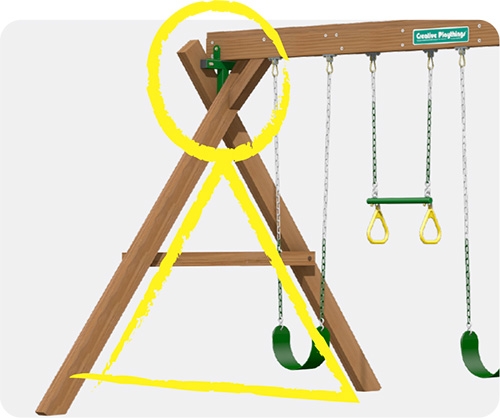 Engineered For Strength
Pardon us if we get a little technical here. Our A-frame gyms have triangles (the strongest shape there is) formed by the legs, swing beam, and posts on the front and back. In addition the posts, beams, and upper wall supports on the front and back face act together like a bridge truss; with the beam in tension and the wall support in compression!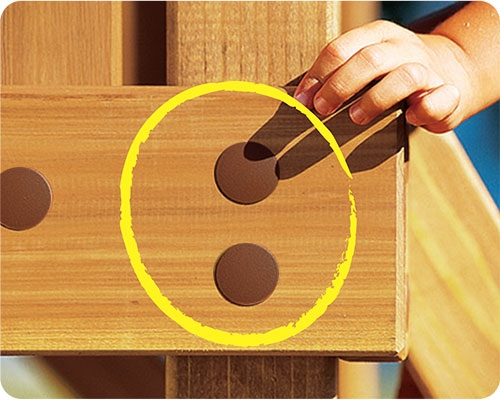 Thru Bolt Fastening
This one is a little simpler. All our hardware goes all the way through our support beams. This adds a measure of rigidity but also allows for easy tightening! Our Premium Pine sets also feature recessed drilling and attractive caps to eliminate exposed hardware.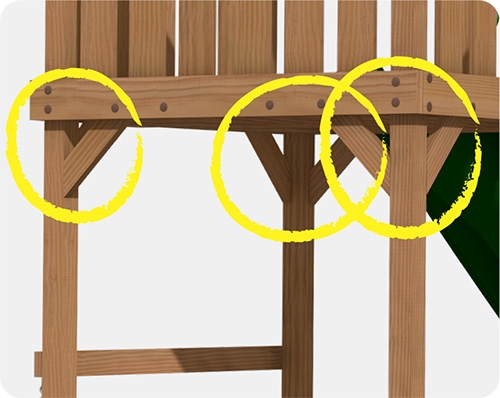 Even More Support
A feature for our Premium Pine and Classic Pine lines are angle braces--eight of them on every tower! These additional wooden supports are bolted and lag screwed between the corner posts and platform to absolutely eliminate any potential for racking motion in both directions.