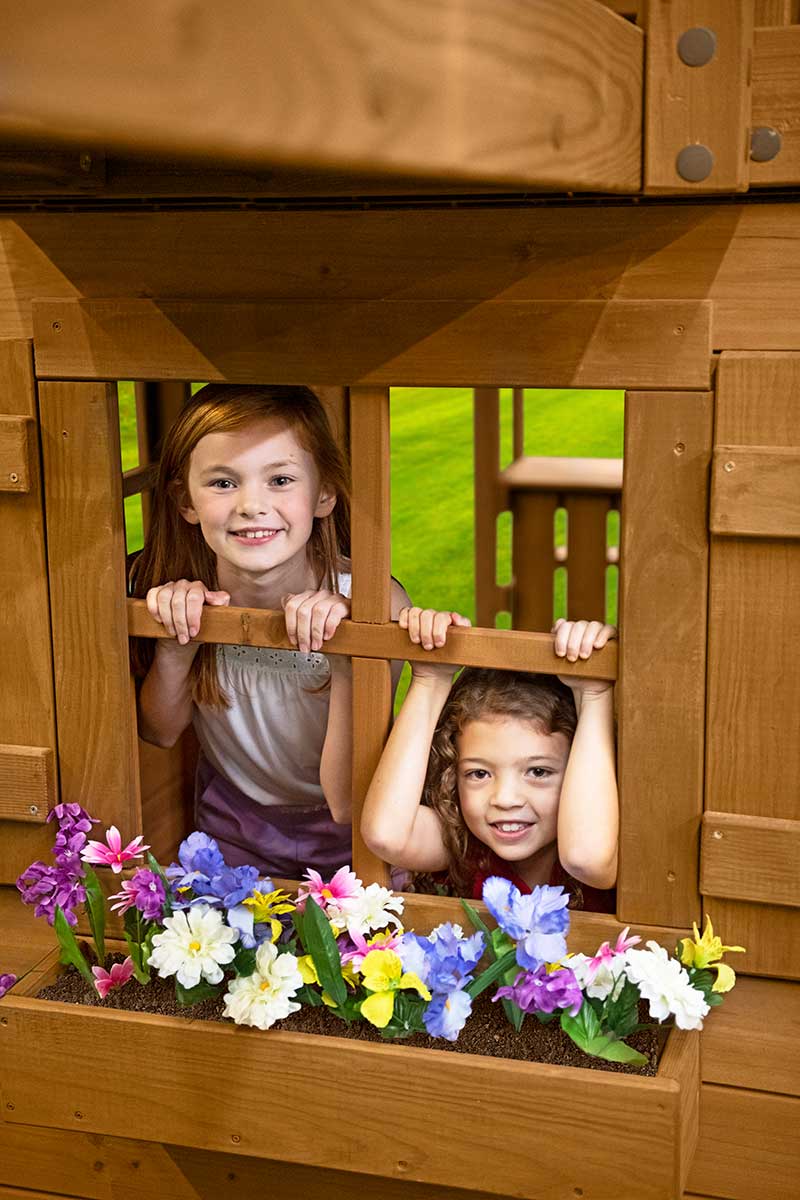 When considering purchasing a wooden swing set for your family, it's important to familiarize yourself with the types of wood used in the indiustry. Some companies use "Pacific Cedar". The strange thing is, "Pacific Cedar" is a marketing term used by our competition to describe a species of Chinese fir tree called Cunninghamia Lanceolata. This species produces wood that is light in weight and not widely used in construction. We encourage you to research this for yourself!
Creative Playthings uses Southern Yellow Pine as the main component of every one of our premium wooden playsets, and for very good reason. With superior strength and stiffness, Southern Yellow Pine is widely used in America in the construction of residential homes and decks. Furthermore, it is considered to be the strongest structural lumber species, as published in the National Design Specification® (NDS®) for Wood Construction. Southern Yellow Pine is 60% heavier than woods used by our competitors.
Preserved with NatureWood® Safe for use around people, plants and pets, this modern preservative treatment has been used in the U.S. and around the world for over 20 years. NatureWood® products are (NGBS) national green building standard certified Superior Strength and Stiffness Southern yellow pine is the strongest structural lumber species, as published in the National Design Specification® (NDS®) for wood construction
Highest Density Southern yellow pine also has the highest density of all structural lumber species, providing superior fastener holding power and load bearing capacity Natural Beauty Southern yellow pine offers a distinct grain pattern and an appealing golden color, providing architectural appeal Green Building Material Southern yellow pine is an abundant and renewable resource, harvested from locally managed forests.
---
Meaningful Warranties
Creative Playthings warrants to the original purchaser all wooden components, in their respective category, against insect damage and wood rot from the date of original installation. For more information on our Warranties click here.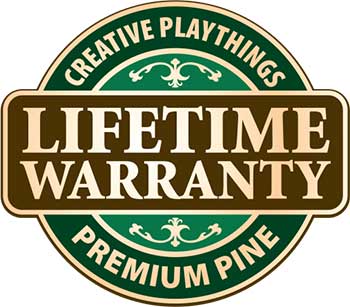 The lumber in Premium Pine™ swing sets 
is covered by a Lifetime Warranty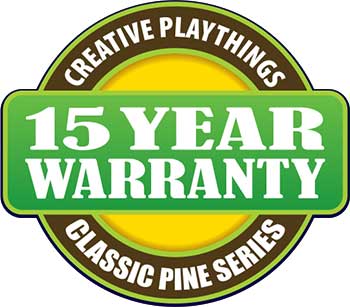 The lumber in Classic Pine swing sets™ 
is covered by a 15 Year Warranty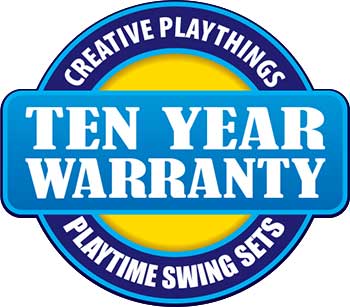 The lumber in Playtime swing sets™
is covered by a 10 year warranty
---
Built To Last Built With Pride
We want you to feel great about your purchase for years to come! That's why ever Creative Playthings playset is built here with the highest quality products.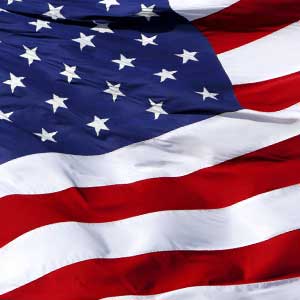 Made in the USA!
Southern yellow pine is a domestic resource, grown in a vast band across the southern United States from East Texas to Virginia. Not every single component of our swing sets is sourced domestically, but the primary raw materials and all of the labor that goes into processing that lumber, grows and happens here.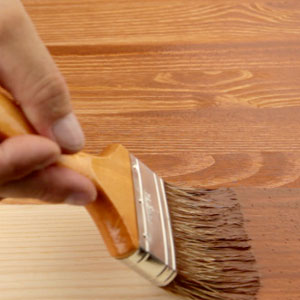 A good stain not only helps beautify your playset, it also ensures the product will last for years to come! We use a high quality Sherwin Williams water repellant stain which will penetrate wooden components of your set, protecting them from nature's harshest elements.