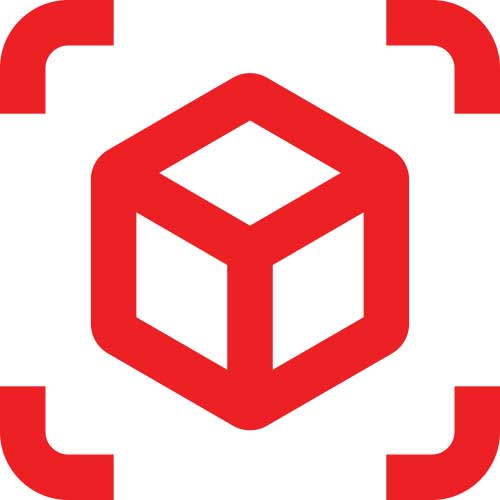 We now have Augmented Reality!
We are very happy to announce that augmented reality (AR) is now available with all of our Premium Pine Swing Sets! This means that you will be able to preview any of our most popular playsets in your own backyard right on your phone!
---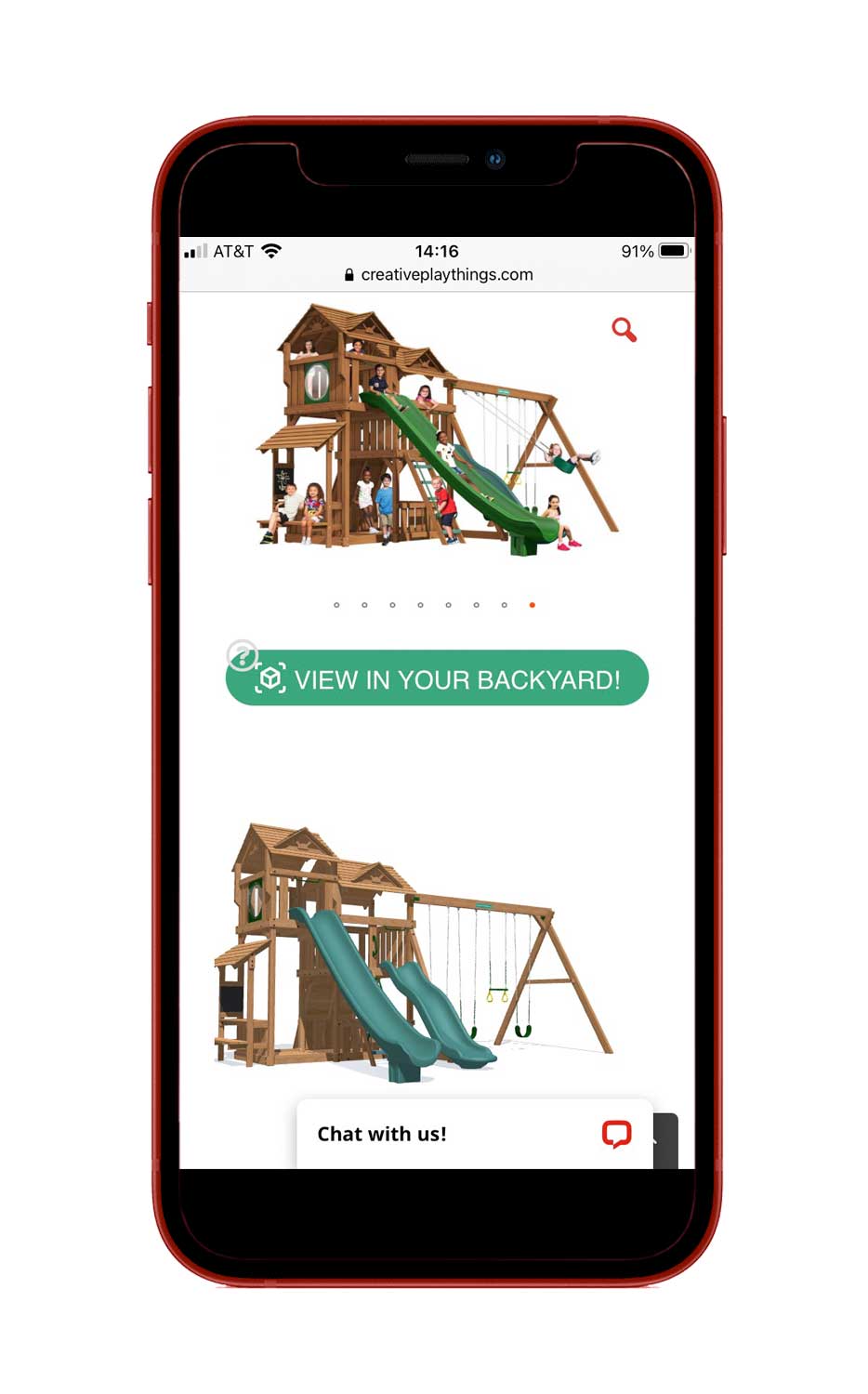 STEP 1
First, browse to the swing set you want. Just below the item images, click "VIEW IN 3D" to bring up a three-dimensional model of the swing set. To launch AR, click the banner that says "VIEW IN YOUR BACKYARD".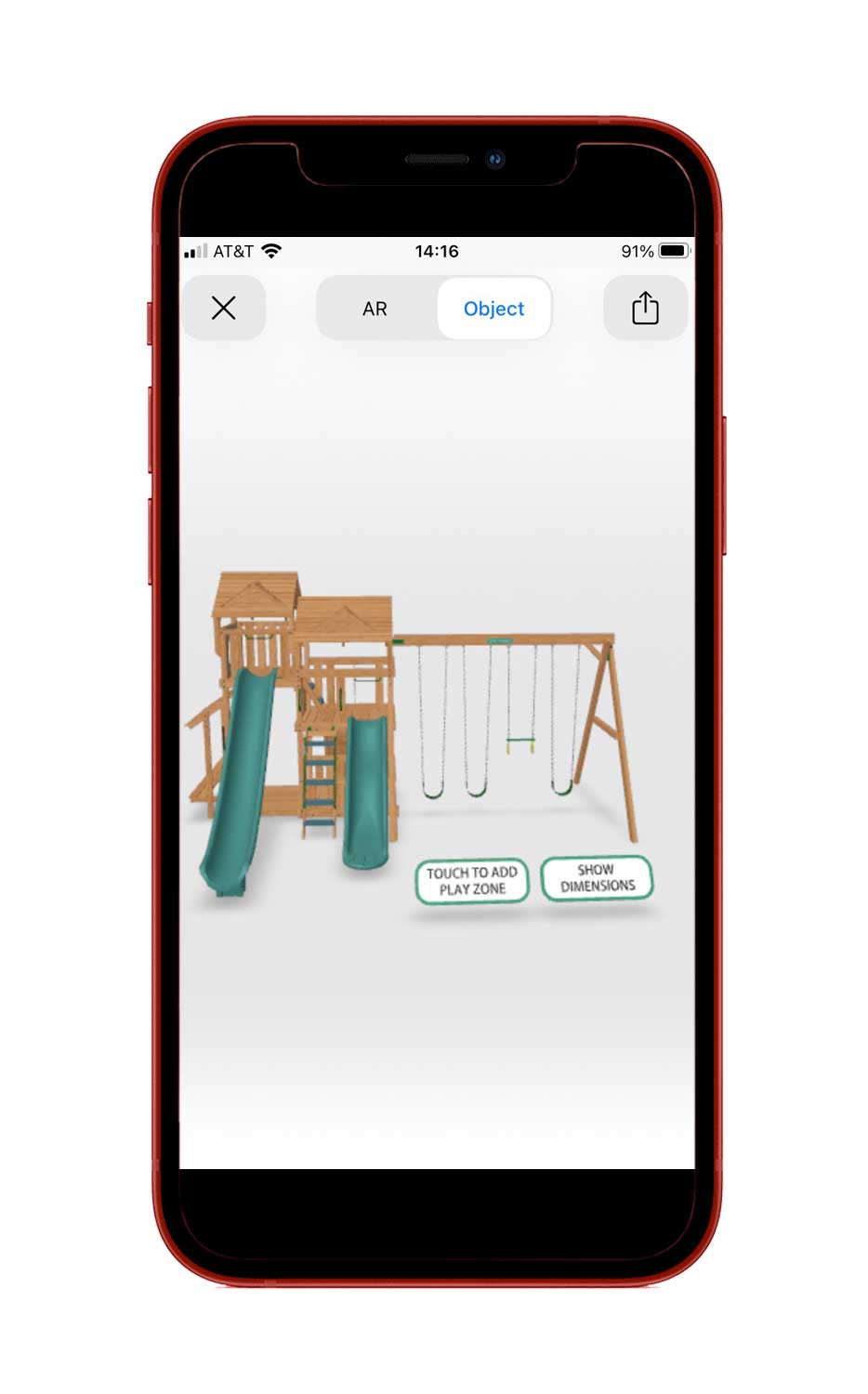 STEP 2
Click the Object tab. This keeps the AR from trying to acquire the position before you're ready. Stand in front of the spot you want to see the set. Here you can choose to view the dimensions or the set in a play zone.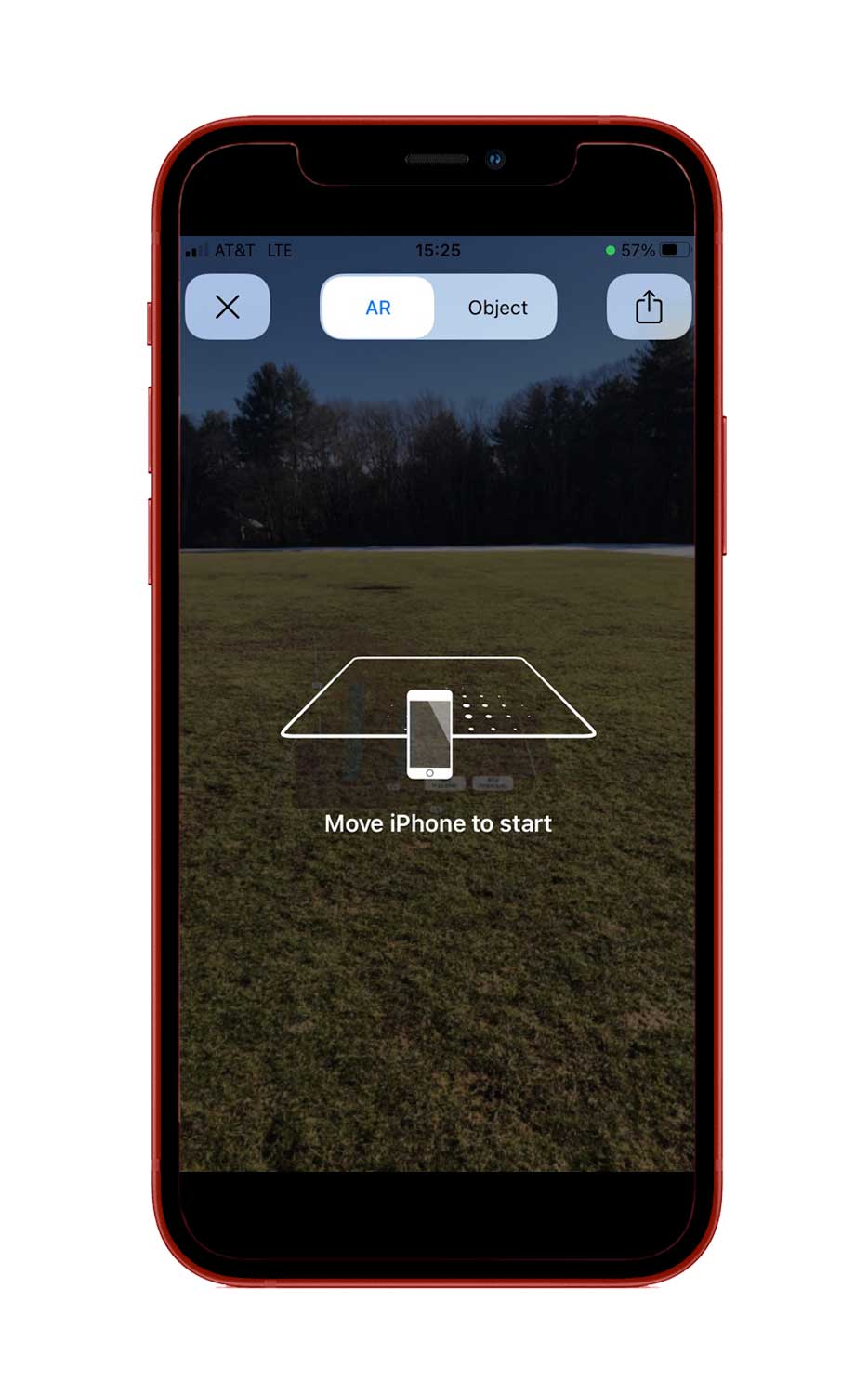 STEP 3
Click the AR tab. When the set appears, you can move it around with one finger and reorient it using two fingers. If you pinch to zoom, the set will move closer or farther away, keeping it in relative scale to the surroundings.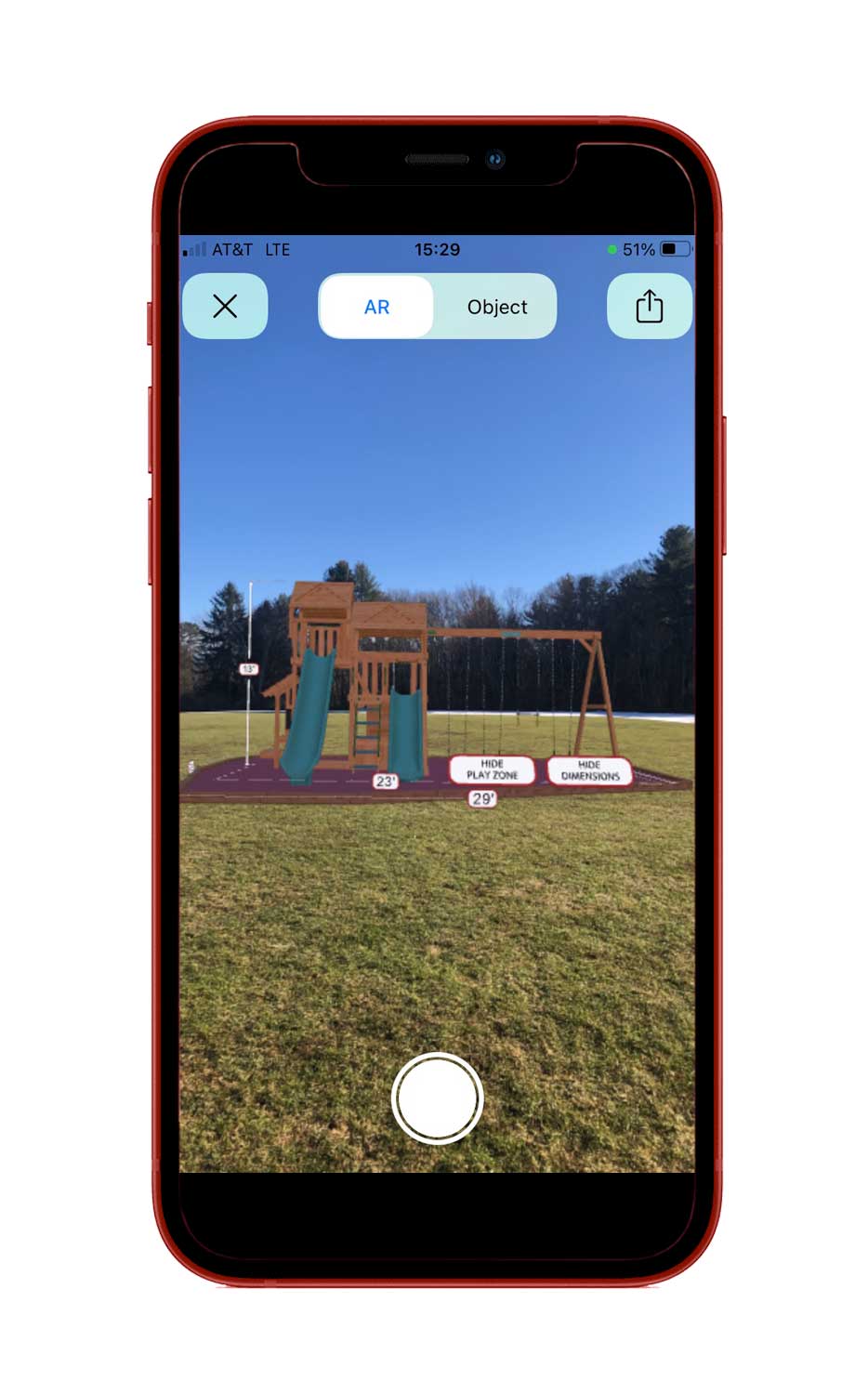 STEP 4
Walk around to see the virtual swing set from any angle as if it were really there! When you're satisfied with the position, take a screen shot to share with friends, family or any Creative Playthings sales representative!
---
Frequently Asked Questions

What is Augmented Reality?
Augmented reality (AR) is technology that uses your device to blend digital content into the real world.

What is the difference between Augmented Reality and Virtual Reality?
Unlike virtual reality (VR), you won't need any headsets, goggles, or other extra equipment. Instead, all you need is your device's camera and an AR app.


Does my phone support AR?
Your device requires ARKit (iOS) and ARCore (Android) to experience augmented reality and must be installed on your smartphone to continue with AR apps.
For a full list of supported devices visit the Google support page here.

Are the Swing Set dimensions exact?
When the object appears in your yard it is in full size. If you zoom in and out the measurements may not be accurate anymore. Please note that you may still need to measure if you are working with a tight space.

Are the dimensions for the Play Zone all I need for a safe play perimeter?
No. You still need a minimum of 6ft all around the set. The dimensions represent the actual size of the swing set and the swing set with the play zone. A site survey may still be required to determine if the yard is level and to assess the area.

Is the Play Zone included with the price of the set?
No. The play zone is an optional product that we offer and the online price only reflects the price of the swing set. Please contact your local store for pricing and rubber mulch color options and recommended depth. For more information on play zones click here.

Does AR take into consideration any objects that may prevent a safe installation?
No. AR does not take into consideration any obstructions such as tree roots, tree stumps, low hanging branches, low hanging cables ect

Can the swing set or the play zone be customized?
Yes! Although customization is not possible within the Augmented Reality app, you can contact one of our stores for assistance to make any changes to the swing set or play zone.

More Questions?
Please contact your nearest Creative Playthings store! Our sales associates will be happy to help!