What is a Play Zone?
A play zone is an area around your residential swing set that transforms your yard into a safe and attractive play environment for your child. We will install your play zone using molded plastic borders, rubber or wood mulch and weed fabric.
---
Begin with our molded plastic borders which are the building blocks of any Creative Playthings play zone. The rounded corners & wood grain texture offer a safe, attractive and kid-friendly alternative to wood timbers. The total number of these borders will be determined by the individual swing set and the type of play zone you have chosen.
Play zone type and borders aside, the most noticeable aesthetic of your play zone is the type and color of mulch you choose. In addition to playground wood mulch, Creative Playthings offers Playsafer™ Rubber Mulch in five attractive colors. Made from recycled tires, Playsafer™ Rubber Mulch is the greenest type of resilient ground cover on the market. It is non-toxic, non-staining, and exceeds all CPSC guidelines!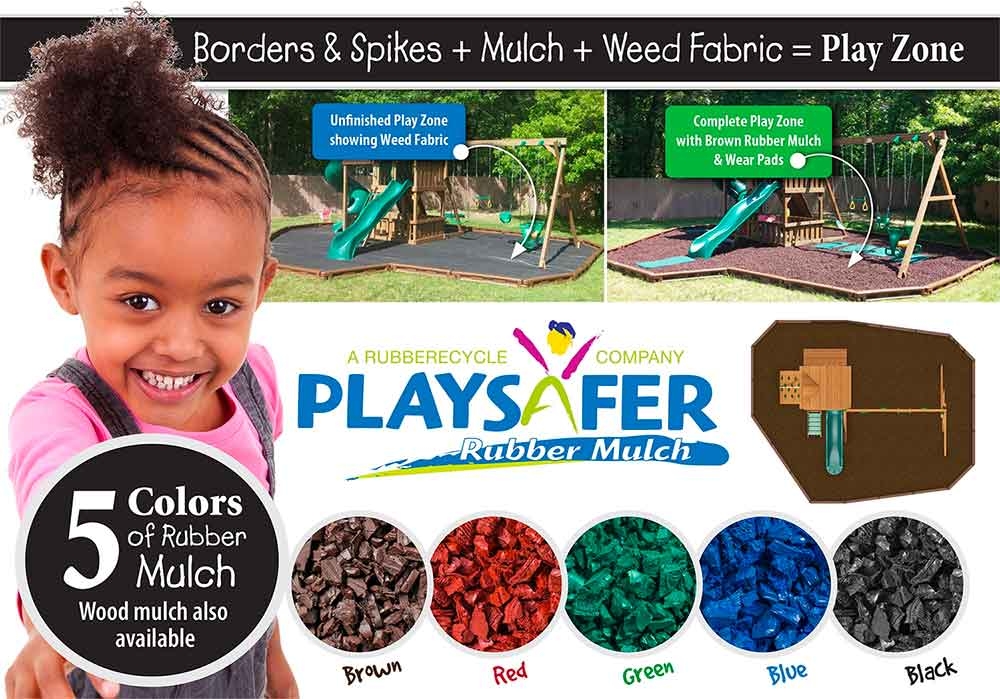 One last thing to consider...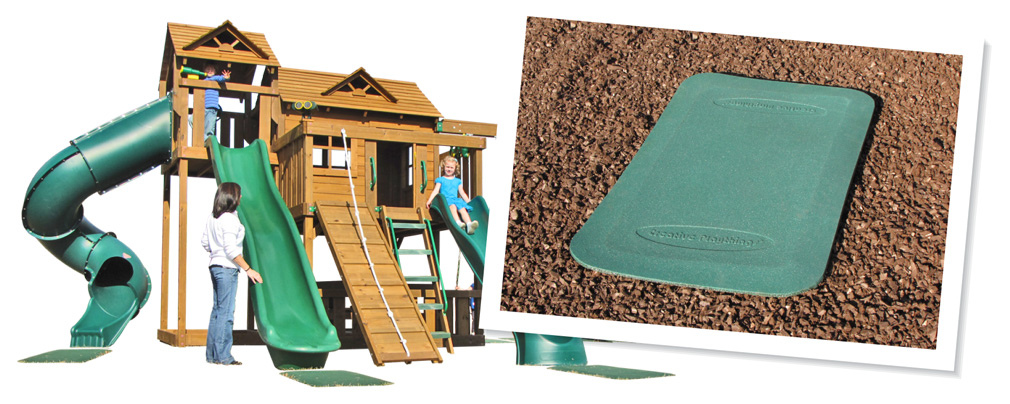 Wear Pads protect against ground indentations and helps prevent displacement of resilient ground cover. We recommend one Wear Pad for every swing or slide. Dimensions: 24'' x 39.5'', 1'' thick.
---
Where are the Play Zone prices?
Due to the endlessly modular nature of our Swing Sets, each Play Zone is a custom made product that requires it's own unique price. To ensure the right amount of material is used in designing your Play Zone, Creative Playthings will be happy to assist you in the process, from start to finish. Contact your local store for full details.