Our Swing Sets Get Kids Moving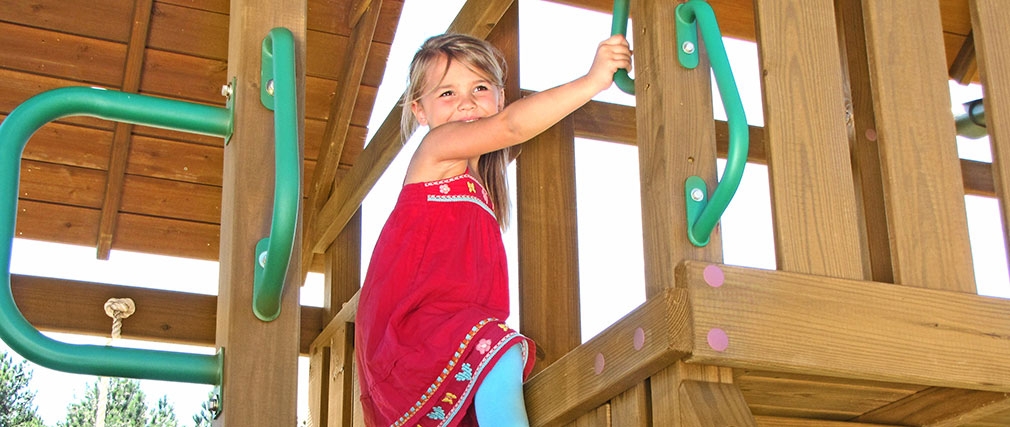 Our Swing Sets will get your kids moving!
There's a lot more to a Swing Set than you might think. When a child encounters one of our sets, they see a whole world of fun--but as a parent, what you're going to see is a powerful tool for your child's development.

Today's children need us more than ever. It's a well-documented medical fact... kids physically need outdoor play. In those early years, active play is crucial to a child's physical, emotional and intellectual development, yet keeping them active can be a constant challenge. High-calorie treats beckon from everywhere. Mobile devices, television and video games steal precious time that could be better spent playing outdoors.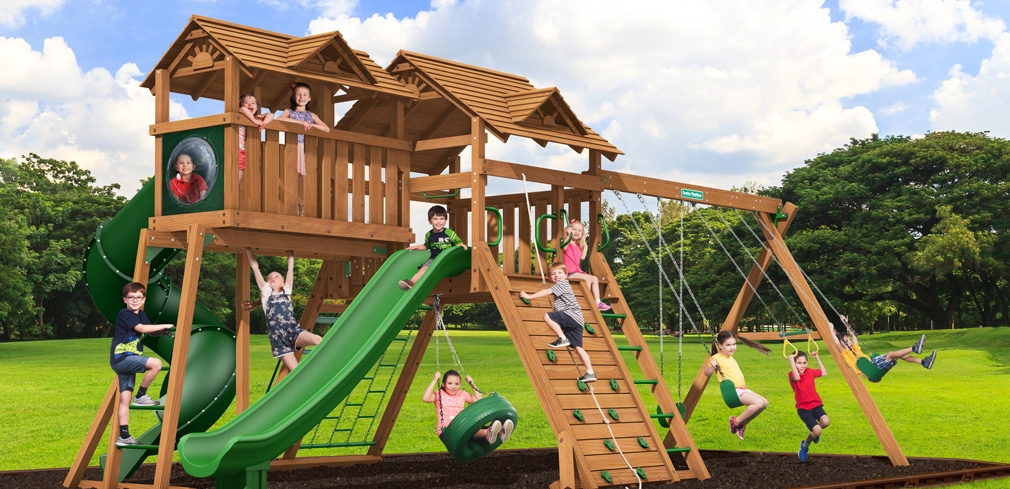 With a Creative Playthings Swing Set in the backyard, your child will build confidence and muscle coordination as they swing and climb and play. In the elementary-school years, they will master new challenges like Monkey Bars or even our gigantic Pinnacle Rock Wall. Without even knowing it, your child will be building the strength, agility and confidence they need to fully enjoy and appreciate both their Swing Set and a widening world beyond.


---
Our products are created specifically to foster the development of motor skills and large-muscle development. Your challenge is to raise a healthy, happy, active child and we're here to help. Creative Playthings would be honored to be a part of your family's memories!